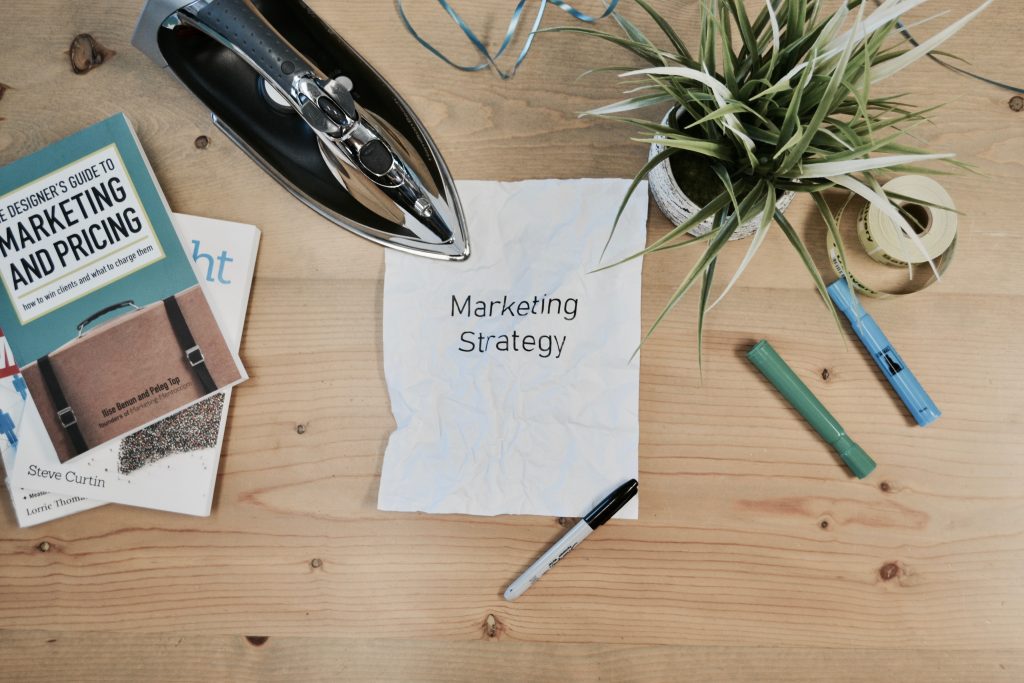 As you look forward to 2020, what is the best way to prepare your business for the challenges of the year ahead? 2019 has seen continuing political uncertainty in the UK and there have also been some signs of economic growth slowing down. However, there are still many opportunities for progression and a chance to review your current marketing strategy and marketing budget and build relationships with existing customers.
Companies that improve their digital marketing strategies during quieter times are more likely to strengthen and grow their leads for the future. They will also be in a stronger position when the market picks up again.
So, what is the best approach to marketing for the next 12 months?
Review All Aspects of Your Digital Presence
You will firstly need to audit your website and compare it to your competitors, to see whether you are ahead of the curve. Have a think about what you need to do to fine-tune your digital marketing campaigns.
We would suggest also that you conduct a thorough review of your website through the eyes of a customer. Follow the user journey for different products or services through to the enquiry form or sales page. During this process, it is advisable to review all your organic rankings and make a list of where you need to improve and generate a content plan to address this.
In terms of social media marketing, check whether you are posting regular, interesting and varied content across all channels. Is your content relevant to the needs of your customers right now?
Check your Google Ads strategy too, to see if you are putting all your energy and focus into the right keywords. If not, then remove old keywords that are no longer generating any conversions and replace them with more relevant ones.
The next step is to review all your ad landing pages recently from the viewpoint of a customer who lands there, ensuring the content they land on is highly relevant to their search query. It is vital that all your campaign landing pages deliver key messages quickly and contain an enquiry form or strong call to action. This will ensure your conversion rate is maximised from your paid advertising campaigns.
Check Your Marketing Budget
Looking at your budget regularly is important but it's best not to be tempted into slashing it, or increasing it, without careful consideration. These approaches are not necessarily the best for the long-term success of your business.
During any quieter periods, take the opportunity to review and evaluate your current market spend to ensure you are spending at a level you are happy with, when it comes to implementing new marketing promotions or launching a new service or product.
Consider the campaigns you are currently running and how much effect they are having on driving sales and revenue for business. You can do this by checking your Pay-Per-Click advertising and social media advertising activities, to show how much you are spending against the value of a sale. Look at the quality of conversions you have received and ensure you have a solid follow-up sales process.
If you have an agency who helps with your marketing strategy, then you could ask them to audit all paid advertising accounts and prioritise a budget you are comfortable with, to generate a maximum return on investment. It is also worth asking their expert opinion on whether the budget you have allocated is high enough to achieve your sales objectives.
Nurture Existing Customer Relationships
While all companies are keen to attract new customers, at quieter times it is more essential than ever to keep your existing client base happy.  It is important not to neglect your best customers as after all, they have been driving your business and sales forward.
Nurture your relationships with existing customers and give them your undivided attention. Touching base with them regularly, for instance via occasional phone calls, shows you are thinking of them and want to hear what they think.  You could also send out carefully chosen emails, such as surveys, emails about upcoming events, and blogs to keep them in the loop with industry news, although it is important not to send too many emails.
You could also consider asking satisfied customers to provide testimonials for your website, or for a relevant review site which will help to attract new customers and give them confidence. Another idea is to ask your clients for referrals. You could even offer a discount on your products or services if they refer a friend who becomes a client.

Re-Think Your Marketing Strategy
Having a pre-established digital marketing strategy at a time when competitors are cutting back, can generally boost both your market share and return on investment. Think of it as an opportunity for growth!
You could consider creating a well-defined marketing strategy that defines your target customer and uses the right tactics to reach them. Review all your current marketing materials and brand messaging on your website, blog, flyers and emails.
Give your email newsletter or monthly blog a makeover too and consider writing more content that appeals to your audience. Depending on your industry, this could possibly include tips on how to reduce costs.
Another top tip is to ensure that your brand image is clearly communicated via all marketing channels, including on social media. Content marketing can increase brand awareness and improve your presence online, especially if it is centred around the needs, desires, hopes and fears of your potential customers.
Spark up a Conversation on Social Media
Social media has greatly transformed the business landscape and is one of the most important aspects of digital marketing. It can be used during quieter periods to boost your brand visibility and loyalty, improve user engagement across all channels and ensure better customer experience.
Set actional social media marketing goals and create and curate engaging content to post regularly. Having a library or portfolio of work can be hugely beneficial during busier periods, when you have less time to schedule in and write content.
You could also consider discounts for your social media followers and, if you are looking to launch new products and services, create polls to gauge what your customers are interested in buying. Initiating conversations with your users online and asking them for their opinion, can help you to gain their trust in the long-term.
Buyers, sellers and investors are always hungry for information on how to improve sales, so now would be a good time to engage your audience base with blogs, creating useful resources, as well as via online chats and social marketing ads.
Need Help Getting Started?
If you need to improve your digital marketing strategy for 2020, iMarketing can help. We specialise in SEO (search engine optimisation), social media management and other core services including pay per click advertising and website audits, all designed to strengthen your digital presence. Our marketing consultancy is based in Ipswich, and we work with a wide range of companies in Suffolk, East Anglia and across the UK.
For more information contact us today by calling 01473 589899 or email us at info@imarketing.co.uk.